Continuing delivery of flexible and safe end-point assessment in 2021
Continuing delivery of flexible and safe end-point assessment in 2021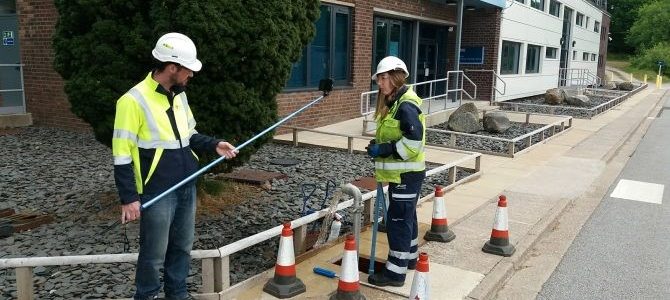 Despite the Institute for Apprenticeships and Technical Education (IfATE) extending temporary flexibilities to support apprentices, further restrictions with national lockdown 3 may be causing difficulties for FE Colleges, employers and training providers.
COVID-19 has impacted everyone in the UK and the further education and skills sector is no exception. Apprentices just starting programmes, or in the middle of them, need to know they will have access to a reliable end-point assessment which will run safely in the current circumstances, to allow the apprentices to graduate and fulfil their potential.
Experts in providing a robust and rigorous end-point assessment service, the Energy & Utilities Independent Assessment Service (EUIAS) is continuing to collaborate with colleges and employers to safely deliver end-point assessments under COVID-19 restrictions.
During these uncertain times, where concerns surrounding completing end-point assessments in the most secure manner are inevitable, the EUIAS remains adaptable and compliant in its innovative approach to assisting FE Colleges, employers and training providers.
Kelli Horner, Apprenticeship Manager at Kendal College said:
"We are delighted with the support received by the EUIAS as an end-point assessment organisation. The communication has been excellent and the range of support processes in place have ensured our apprentices are fully prepared for the EPA element. The team visited our centre and proved to be a valuable resource to employers."
The specialist organisation works with a range of industries, including, gas, power and water, delivering apprenticeship standards across the energy and utilities and adjacent sectors. The EUIAS is approved to deliver end-point assessment for 12 standards:
Gas Engineering Operative
Maintenance and Operations Engineering Technician
Power Network Craftsperson
Dual Fuel Smart Meter Installer (Electricity and Gas)
Water Process Technician
Water Network Operative
Utilities Engineering Technician
Gas Network Craftsperson
Gas Network Team Leader
Electrical Power Protection and Plant Commissioning Engineer
Electrical Power Network Engineer
Engineering Construction Pipefitter
Regardless of the circumstance, the EUIAS is committed to providing high-quality service, ensuring apprentices are provided with the best training opportunities and assessments. The organisation has adapted quickly and reacted creatively to the challenges coronavirus has brought while operating in safety critical industries.
Bernie Zakary, Head of the EUIAS said:
"We welcome the decision from IfATE to extend COVID flexibilities for end-point assessments. The EUIAS has remained open throughout the pandemic and will continue to serve our customers wherever it is possible to do so. Some flexibilities are already 'tried-and-tested' and approved for use. However, we are always happy to discuss different approaches with customers and seek approval for new flexibilities."
Across the 12 standards, there are several flexibilities in place to allow apprentices to continue while minimising coronavirus risks. In updated government guidance remote education is encouraged and, where possible, apprenticeship training and assessment should be delivered remotely. The EUIAS not only complies with the new rules but operates flexibly to accommodate for any unforeseeable changes. The agreed flexibilities include:
Trade tests live streamed to assessors in remote locations (enabling trade tests to take place without assessors having to travel or be on-site)
Where connectivity is not good enough to support live streaming, recording of trade tests for remote assessment later
Temporary suspension of the requirement for assessors not to be involved in the apprentices' training programme (enabling EPAs to take place when employer technical experts are not able to travel to the required site)
Technical interviews being carried out using video-conference technology; while reviewing portfolio evidence
During July 2020, water company United Utilities were creating safe social distancing methods to help its final year apprentices complete the final stages of their scheme.
Jacqui Kawczak, Apprenticeship Delivery Manager at United Utilities said:
"At a time when exams and further learning stopped or was postponed, our apprenticeship team worked around the clock with the Energy & Utilities Independent Assessment Service. By working collaboratively, we created a proposal showing that by using technology to live stream assessments and retaining some employees, the right environment could be created, allowing apprentices to complete their learning. We were delighted when our plan was approved, resulting in 26 apprentices successfully completing their end-point assessment on time as planned."
The EUIAS has experienced many successes and accomplishments. The first to graduate achievers on apprenticeship standards, the first to graduate a female apprentice, the first to secure achievers on the Maintenance and Engineering Operations Technician (MOET) standard and have now had over 1,800 achievers across all standards.
EDF Energy, Orsted Offshore Wind, Phillips Healthcare, ScottishPower and United Utilities are but a few major employers the EUIAS provide their expert service for.
The EUIAS recommends FE Colleges, training providers and employers appoint an end-point assessment organisation at the start of the apprenticeship, so both parties are clear on what is expected. Once appointed, the EUIAS will provide employers with guidance materials and training to support them throughout the apprenticeship journey. The EUIAS service includes:
Technical expert appointment and approvals
End-point assessment training, scheme handbooks, apprentice guides, management, and administrative activities to plan and schedule end-point assessment activities
Assessment tools for end-point assessment, final grading decisions (via panels, examiners and moderators), certification, standardisation, monitoring and quality assurance
To choose the EUIAS as your end-point assessment organisation or to find out more about how the team can help you, contact Steven Green on 07765 253 454 or steven.green@euias.co.uk or visit www.euias.co.uk/FEWeek