Celebrating Success – 1000 Apprentice Achievers
Celebrating Success – 1000 Apprentice Achievers

The EUIAS is celebrating 1000 apprentice achievers passing through their end point assessment.
---
The Energy & Utilities Independent Assessment Service (EUIAS) has reached a key milestone with 1000 apprentice achievers passing through their end point assessment (EPA).
The EUIAS is an end point assessment organisation offering a robust assessment service for 10 apprenticeship standards within the energy & utilities sector and other adjacent industries.
With a thorough tried and tested process, we provide our clients with the necessary expertise and experience to deliver a quality EPA service which, in-turn, results in high quality apprentices who can do the job they have trained for in a safe, competent and productive manner.
Since 2014 we have led the way; passing the first level 2 apprenticeship, the first female, the first achievers through the Maintenance & Operations Engineering Technicians (MOET) apprenticeship standard and now, a total of 1000 apprentices passing through end point assessment.
---
Meet the 1000th Apprentice: Jonathan Li
The 1000th apprentice is Jonathan Li from SP Energy Networks who formerly worked in the Royal Navy as a Marine Engineer Mechanic. After some time in the windfarm industry, Jonathan underwent a two-year apprenticeship with SP Energy Networks and is now fully qualified as a 'Power Network Craftsperson'.
To find out more about the 1000th apprentice, Jonathan Li, read his story by clicking here.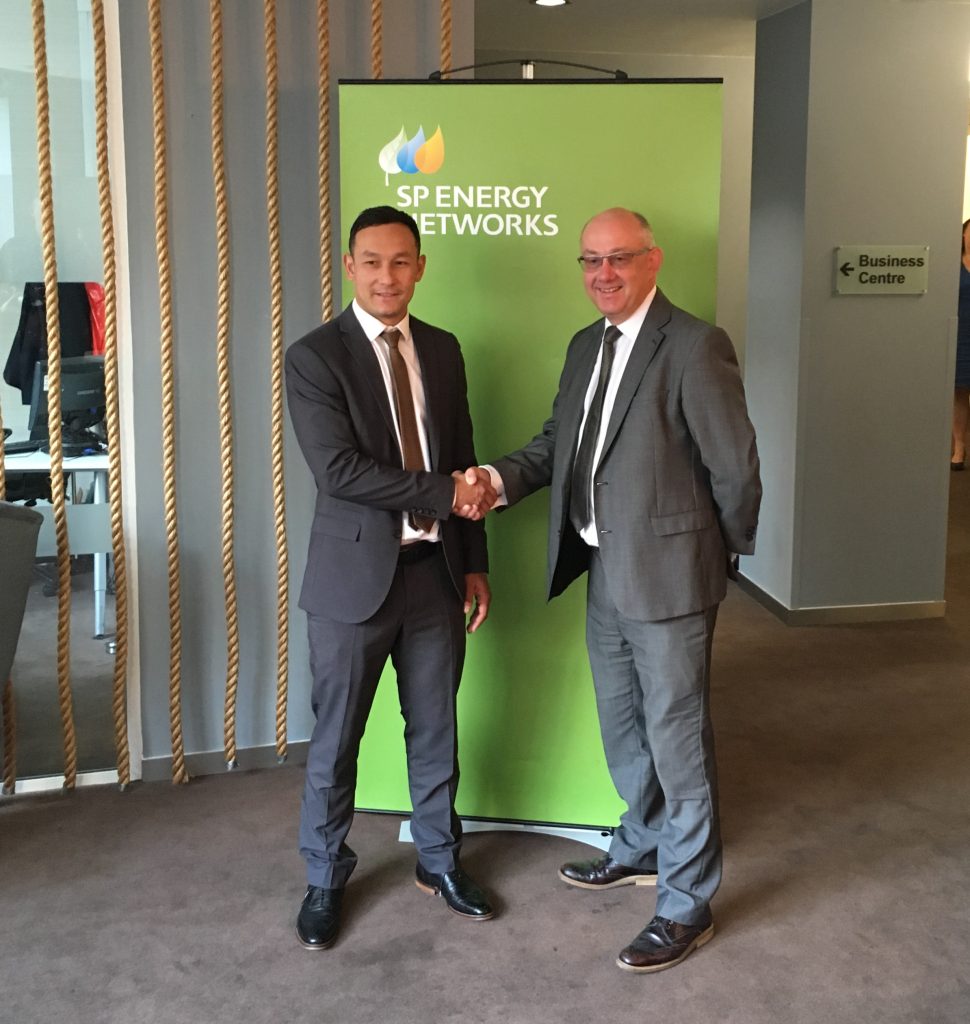 Dr Jacqueline Hall, Associate Director of the Energy & Utilities Independent Assessment Service, said:
"Graduating the 1,000th apprentice through the EUIAS is a huge achievement. We could not have reached this remarkable milestone without the collaboration and support from our sector employers, our dedicated expert assessors and above all the hard-working apprentices. In just over three years we have delivered a credible end point assessment service which is now a leader in the utilities sector and wider industries.

"Our end point assessment service is well respected because it fulfils rigorous needs and ensures successful apprentices have the skills and competence they need to work safely across industries. I'm incredibly proud of our achievement and delighted that Jonathan, a service leaver, has become our 1,000th apprentice achiever. As a sector, we are striving to attract diverse, multi-skilled talent.  Jonathan's experience is vital for the sector and I wish him well in his future career."
---
Why Choose EUIAS?
The achievements of the EUIAS reflect our commitment to delivering a quality and reliable service. See what some of our employer clients have to say about the EUIAS and the work we do. Watch the video below.
---
The Journey Continues…
This milestone marks a significant achievement for the EUIAS, apprentices, employers and training providers involved. We look forward to expanding and continuing to build on our existing relationships with all our clients, in order to deliver thorough, quality and reliable end point assessment.
Congratulations to all 1000 apprentices who have passed through end point assessment provided by the EUIAS. We hope your apprenticeship signifies the start of a successful career and wish you all the best of luck in your endeavours.
---
Find Out More
To find out how the EUIAS can support the end point assessment of your apprentices, please contact us on enquiries@euias.co.uk. You can also call us on 0121 713 8310 or complete our online enquiry form.