Jan Ward appointed as Chair of Energy & Utility Skills Group
Jan Ward appointed as Chair of Energy & Utility Skills Group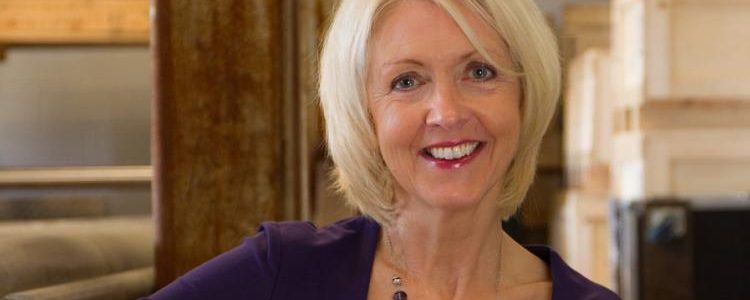 The Energy & Utility Skills Group is pleased to announce Jan Ward CBE as their new Chair, succeeding Dr Jack Carnell when he stands down in July after completing a full tenure of seven years.
It is an energising time to join the Energy & Utility Skills Group; a membership-led organisation with a clear focus on the commercial delivery of support services across the Power, Gas, Waste Management, Water, and wider infrastructure sectors.
Nick Ellins, Chief Executive, says: "It is with great pleasure that we welcome Jan Ward to the Energy & Utility Skills team. It is a pivotal time to join the sector. We are engaged across the UK governments, regulators and key industry audiences to secure better understanding of the vital role of a sustainable sector workforce in delivering the needs of society and the economy. Supported by the major utilities, their delivery partners and supply chain, we will be collectively working to attract people to fulfilling careers in our industries, develop their abilities and assure their competence.
I am personally grateful for the seven years Jack Carnell has dedicated to our organisation and the whole sector. He has provided constant support and guidance across the entire business, and dedicated his time to nurturing the people and developing their capabilities."
Energy & Utility Skills Group Board Member, and Chair of the Nominations committee, Simon Catford, FCIPD, DipSM, HR and Regulatory Director at Viridor, also commented on the new appointment: "Jan brings with her a wealth of experience and a broad understanding from working within SME and major employer arenas. Her combined strong commercial acumen and expertise from the national and international stages, all of which have skills mobility issues, will help strengthen our strategic vision and ability to lead an organisation operating in the changing skills agenda."
As a passionate communicator and ambassador, and a mechanical engineer by trade, Jan also has a wealth of proven experience of working with a wide variety of stakeholders and partners, including 15 years acting in an advisory capacity to various UK government departments on business issues.
Jan is a truly inspiring role model. After leaving school with no qualifications, she started several jobs to support raising her baby son. She soon realised the importance of obtaining the qualifications she had been on course to achieve at school and spent her evenings on correspondence courses. Jan qualified with a BSC in Engineering in 1984.
She is founder and CEO of Corrotherm International, supplying high-grade metals to the oil, gas and desalination markets. Amongst an array of recognitions, Jan was awarded a CBE for services to business, achieved IOD Global Director of the year and was named one of the Manufacturer Top 100 role models.
Jan is already a strong advocate of the "attract, develop and assure" ethos behind Energy & Utility Skills. Her own business, Corrotherm, has retained over 135 years of experience from its employees and in the 22 years of her being CEO she is very proud that no one has ever resigned.
Speaking about her appointment, Jan says "I am bursting with enthusiasm. One of my personal focuses as Chair of the Energy & Utility Skills Group will be working with our members and partners to change the perception of the sector. The skills agenda is particularly important to me personally. Qualifications have had a big impact on my life and this post will give me the chance to make a difference to other people's lives in the same positive way. Together we will demonstrate the vast range of opportunities on offer to the young people of today."